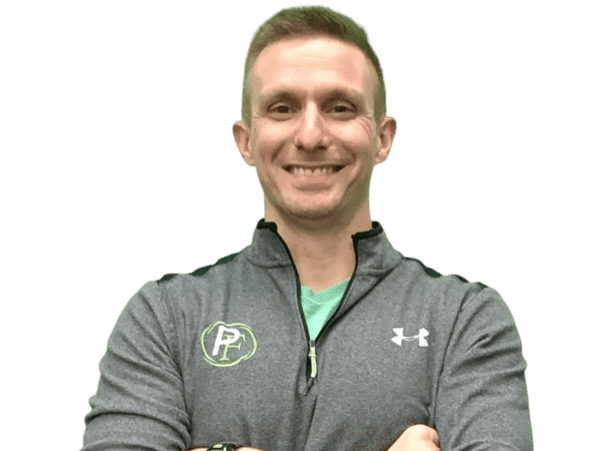 Roger Ernst
Roger's interest and passion for fitness started as an athlete in high school. Almost immediately he saw the impact that working out had on the court and the field. That led him to the realization that fitness could have an impact in his everyday life.
After getting his degree in Exercise Science, and working as a personal trainer Edwardsville IL, his schedule filled up with more clients than he could fit in. He knew that if he wanted to be able to help more people, he would have to combine his passion for fitness and the desire to be an entrepreneur. That is how Performance Fitness Gym Edwardsville IL was born.
Over the course of his 15+ years in the fitness industry, Roger has:
Coached more than 20,000 hours
Coached thousands of adults and athletes
Countless hours of continuing education
Continually invested in himself and the Team here at Performance Fitness
Constantly modified workouts and training programs to get the members of Performance Fitness the best results possible, based on the latest research Roger's goal is to help make Edwardsville, and the surrounding communities, a healthier and more active place to live, work, and play.

Roger lives in Edwardsville, with his wife Felecia, daughter Gabriella, and their two dogs, Cupid and Ricky.

Favorite Quote: "If you ain't in it to win it, then get the hell out." –Marky Mark aka…Mark Whalberg
Little Known Fact: Competed in the Obstacle Course Racing (OCR) World Championships
Favorite Exercise: Kettlebell Swings
Least Favorite Exercise: Squat Jumps
Favorite Workout Song: Anything Foo Fighters
Favorite Cheat Food: BBQ Lasagna
Philosophy: Train movements. Not muscles.